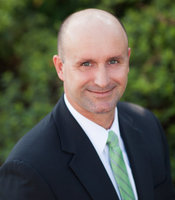 Travis D. Finchum received his Bachelor's of Science Degree and Law Degree from the University of Florida. Mr. Finchum is Board Certified as an Elder Law specialist by the Florida Bar. He is the Managing Partner for the law firm Special Needs Lawyers, P.A.. He is the Chair of the Special Needs Trust Committee of the Florida Bar's Elder Law Section and has served as the Chair on the Elder Law Board Certification Committee. He is a member of the National Academy of Elder Law Attorneys and the Academy of Florida Elder Law Attorneys.
Travis has served on the boards of numerous non-profit organizations that serve the frail, elderly and disabled and that focus on advocacy and local services for the disabled and mentally ill. He currently serves on the Board of Directors for Florida's Voice on Developmental Disabilities, the Arc Tampa Bay Foundation, the Guardian Trust Foundation, Inc., and on the Advisory Board for the National Alliance on Mental Illness, Pinellas County Chapter.
Mr. Finchum frequently speaks on the topics of Medicaid qualification, Special Needs Trusts, estate planning and taxation, including planning for incapacity and nursing home care, protecting assets from creditors, sheltering assets for family members with disabilities and public assistance programs. His practice also consists of probate, trust administration (particularly special needs trusts), trust reformation and sophisticated estate planning strategies. He sits on the faculty of the Lighting the Way Program providing statewide training on Guardianship and Guardianship Alternatives sponsored by the Florida Developmental Disabilities Council (www.guardianshiptraining.com).
Mr. Finchum has been a resident of Pinellas County since 1977, where he lives with his wife Kiersten who is a registered nurse, his son Ethan and daughter Lillian.
Click Here to inquire about Mr. Finchum speaking at your event.
Speaking Engagements:
April 16, 2019 – Travis will be speaking with the Jacksonville, FL Bar Association's Elder Law Section.
March 22, 2019 – Join us for a full day CLE on Special Needs Trusts at the Tampa Airport Marriott Hotel – Registration Information coming soon!
January 29, 2019 – Travis shared the latest "Hot Topics in Special Needs Trusts" with elder law attorneys, professional guardians and care managers in Lakeland, FL.
January 17, 2019 – "Hot Topics in Special Needs Trusts" at the 2019 Florida Bar – Essentials of Elder Law program at the Loews Portofino Bay Hotel in Orlando, FL. Click here for reference materials.
January 8, 2019 – Travis presented to the Estate Planning Council of Northeast Florida about Specials Needs Trusts, Social Securitty Updates re: SNTs, and ABLE Accounts.
November 6, 2018 – Travis, alongside attorneys Linda Chamberlain, Charlie Robinson and Kole Long, presented at the November 6, 2018 Elder and Disability Law Forum about Special Needs Trusts Updates at Suncoast Hospice in Clearwater, FL.